Catering
Food and drink with a view
Treat yourself to a range of culinary delights during your holiday! Visit our Rosenfelder Strand restaurant. From soup to baked potatoes, from fish to rump steak – we've got just the thing for both small and large appetites. And as the perfect match, try our delicious wine or a cool Flensburger beer with your meal.
In the summer, the restaurant terrace with its iconic furniture and wicker beach chair areas is very popular. You will feel like you are sitting right next to the sea while you relax comfortably in our sunny "KiekUt" beer garden: listen to the waves, smell the tangy air and enjoy a fantastic view of the Baltic Sea, while enjoying a sheltered and cosy spot. Apart from beer and other beverages, the beer garden offers fish buns, chips and sausages in curry sauce. A wonderful place for chatting and relaxing while the kids are frolicking on the bouncy pillow.
Tasty snacks and drinks can also be found at the mini golf kiosk. Apart from ice cream and sweets, you can also get coffee and other beverages and a friendly chat on top. Mini golf is fun for the whole family, making an outing here worthwhile and twice as good.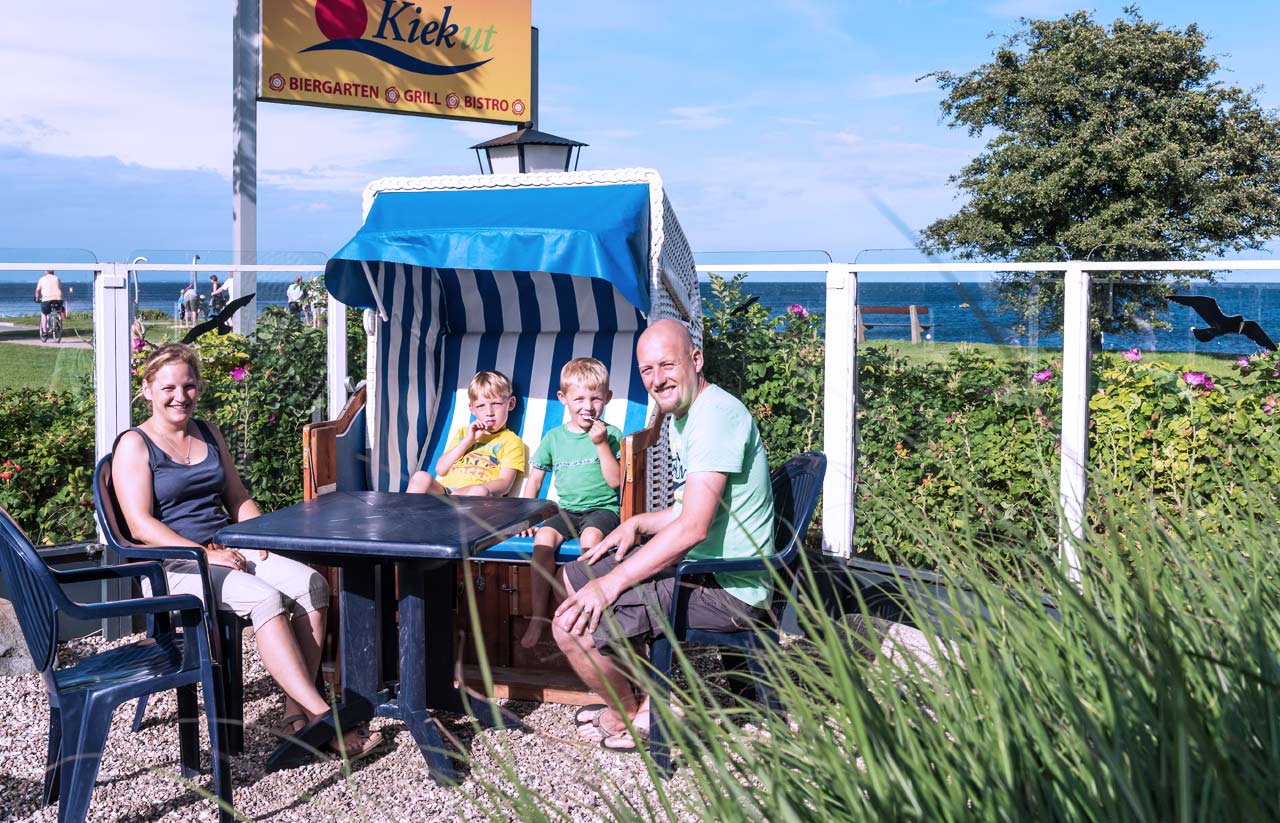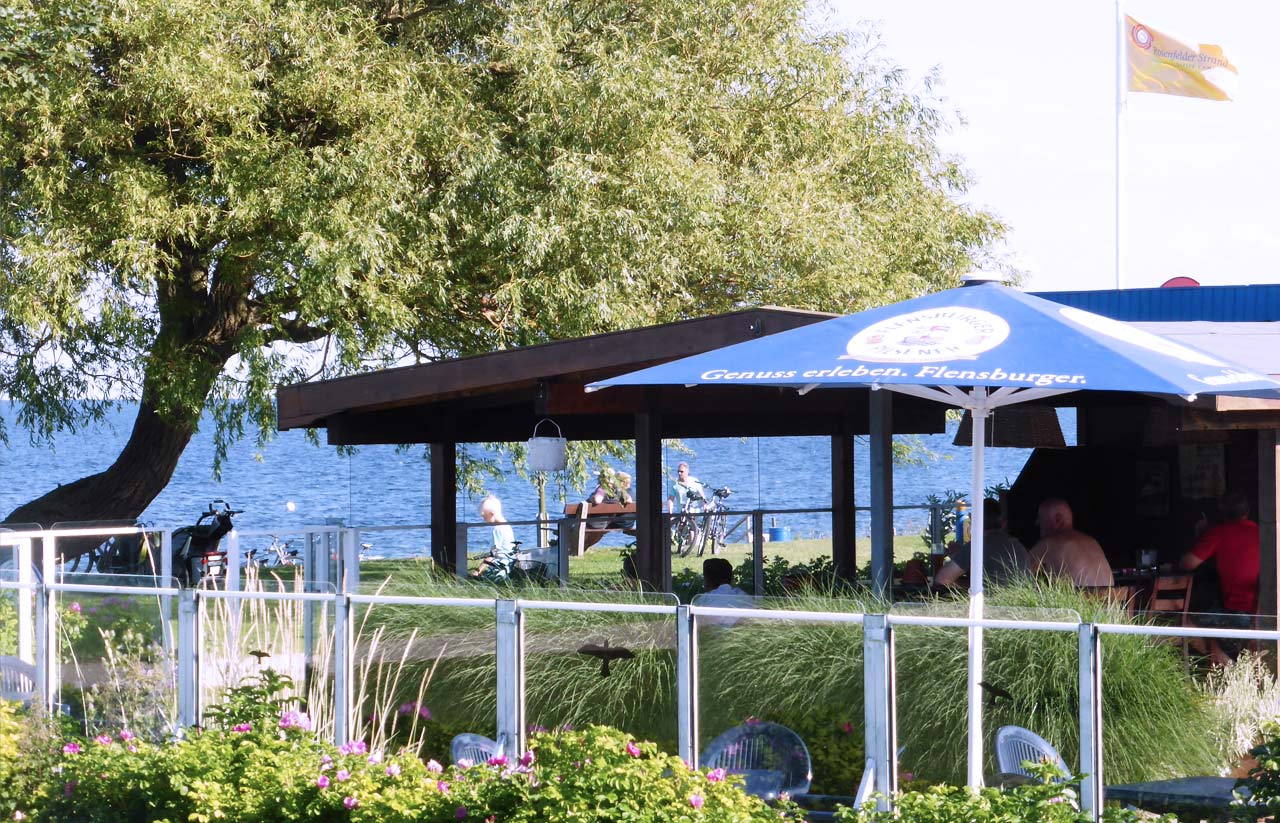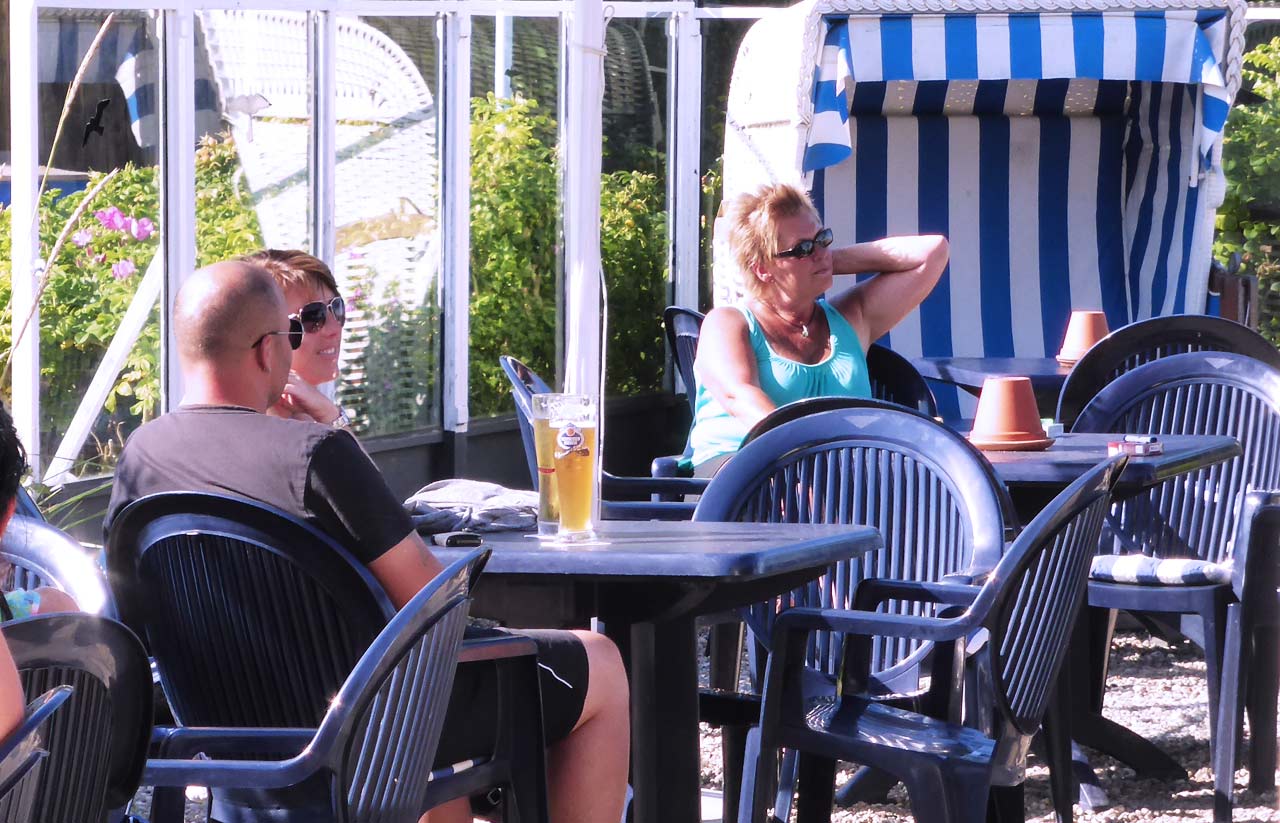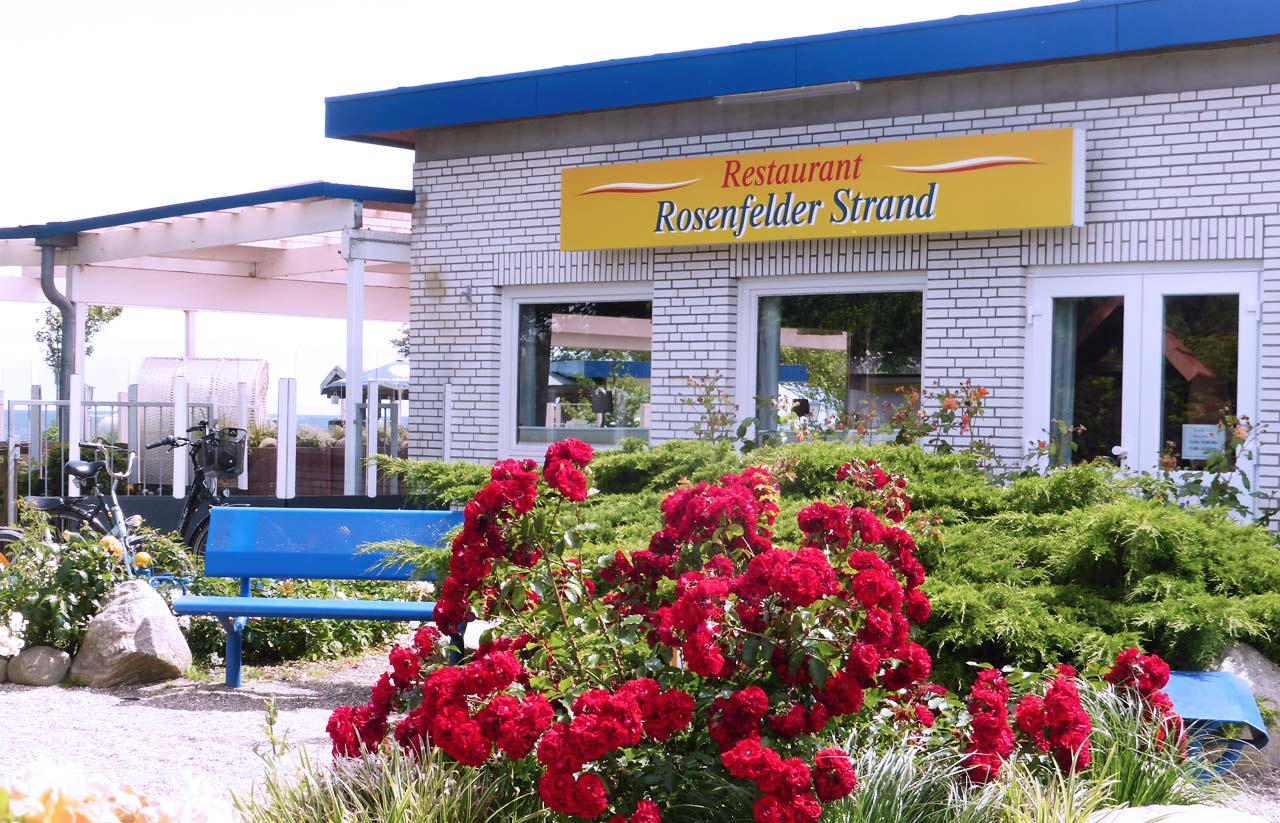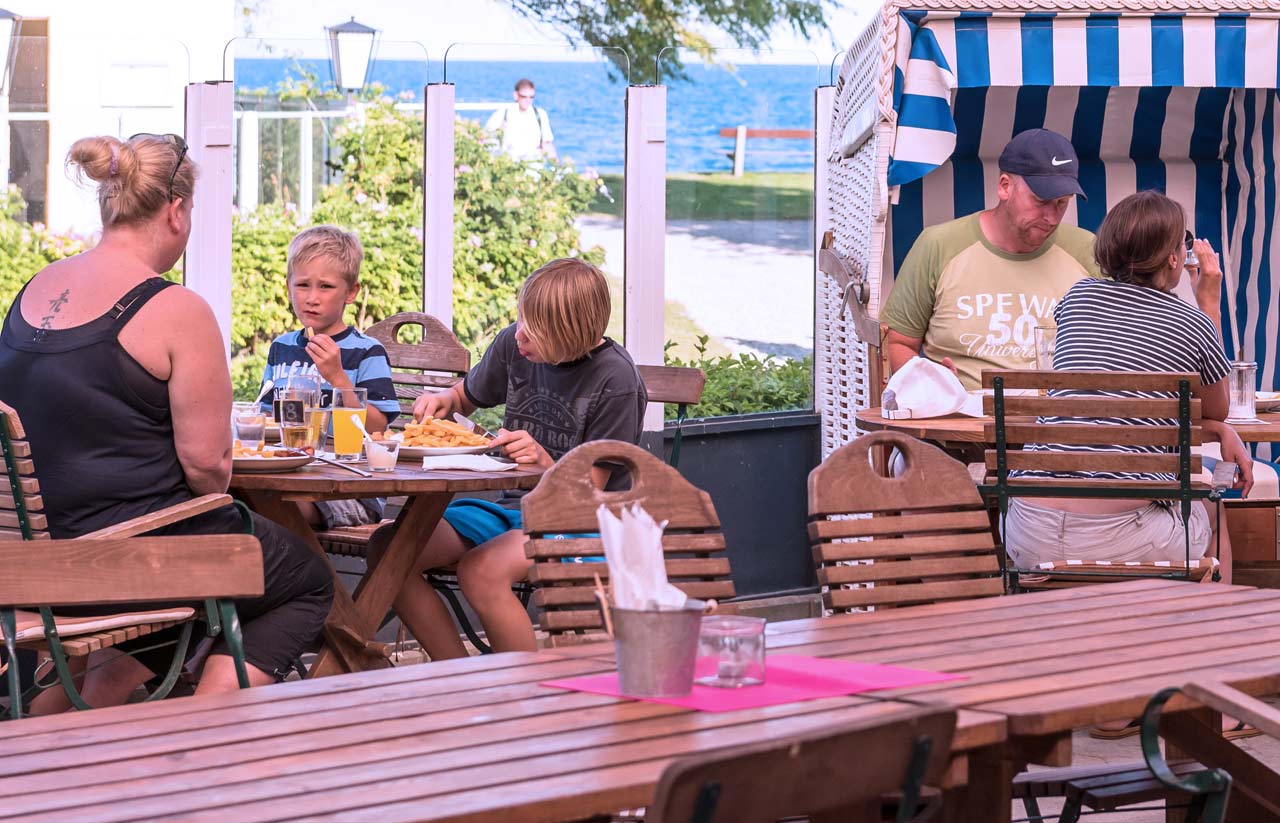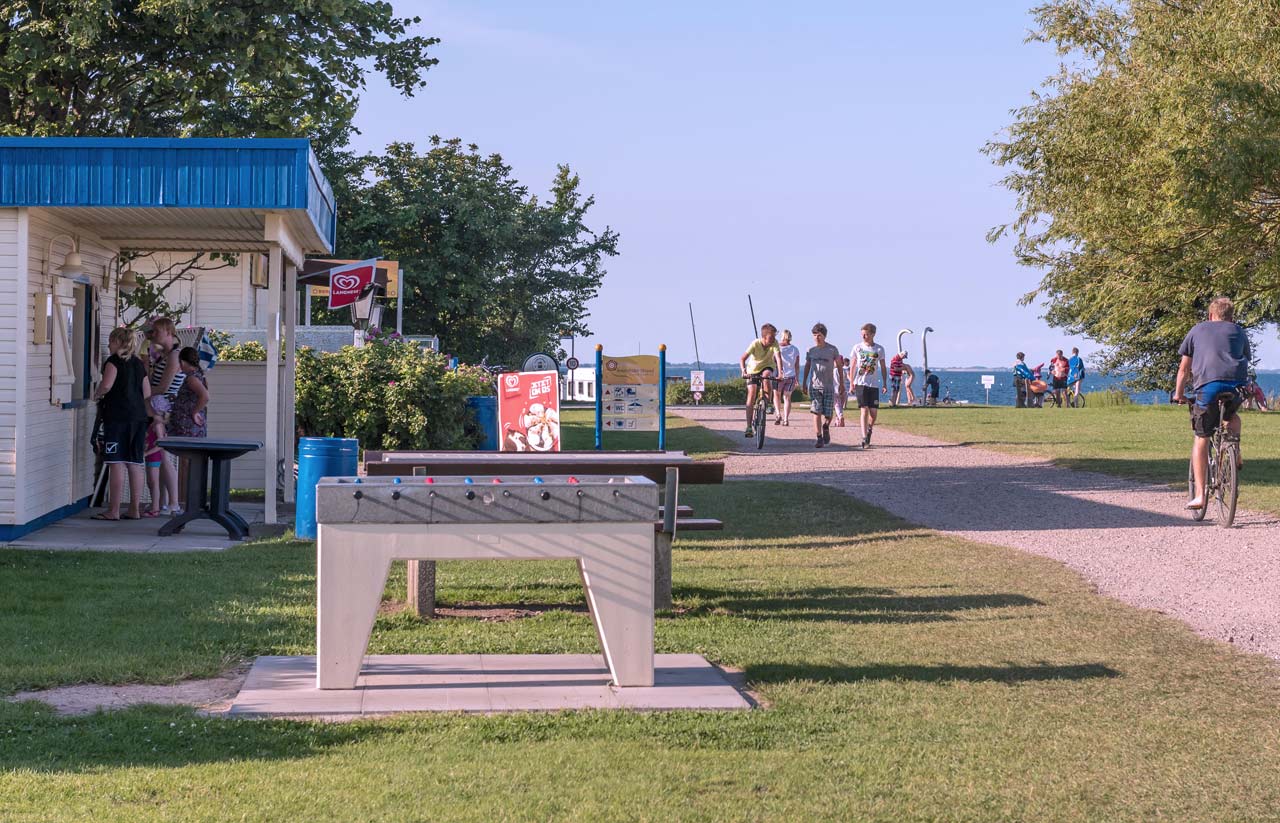 Today, we abandoned the kitchen in our caravan – we enjoyed a visit to the restaurant terrace. The food was delicious and everyone was satisfied and happy; we then rounded off the day with a walk on the beach.
Webcam
Today's weather at our campsite
Das Wetter für
Grube

Guests on facebook
Event highlights